Officially nicknamed the "yorb" event by theBluebaerry and Sorifiend
What
: 2 weeks of NZNetwork team build fun!
When
:
This school holidays (8th-23rd July)
How
: Use /warp skyorb to get there
Theme
: Sky Orbs! We will spawn a bunch of orbs in the sky and theme them.
Why
: Because its gonna be real cool, and we might use the world as the new spawn world if we get enough done
If you are wishing to build your own "yorb" give a shout to a staff member (me or anyone with [mod] or [admin] tag) and they will be able to help you bring an orb into life. The main orb has a cross section length of 60 blocks. The maximum size for personal orbs will be a sphere 30 blocks across possibly more if there is room. World portal orbs will be a size depending on what a team of people wish to build
Your orb can have a muitiple of blocks when created, e.g 50% stone 10% dirt 20% iron_ore etc. If you wish to have these, please post on this thread the percentage of each block type you want, the total % must be 100 when added up.
More Info
:
The idea is to create a bigger central orb (For spawning and info) and lots of surrounding satellite spheres that will be connected via pathways to the main sphere. Each sphere will then be linked to different worlds through a portal.
Each satellite sphere will be themed to the world it is linked, e.g survival will have storage supplies, farms, armor stands etc. Build will have bits of epic mansions, and other cool creations sticking out of it.
Extra (if we have time)
:
We may also create several smaller spheres for individuals to decorate with their own themes, but we want to work on the main orbs first.
Inspiration: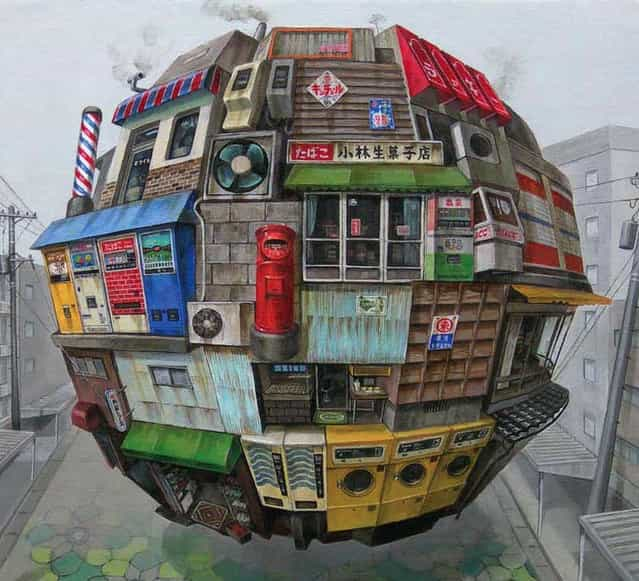 Looking good so far:
OLD INFO:
We need to get more people on main so .. as an idea, a build event should do the trick, seems to always work in the past.
We just need a theme and a basic idea of what to build


So any ideas?


(I'll resist saying large hadron collider this time)